Transcend Micro Auto Travel CPAP
The new Transcend Micro™ is the smallest and lightest CPAP device available on the market – weighing under 0.5 lbs. and measuring less than 4 inches. Transcend Micro is designed to make it easier to maintain your sleep apnea therapy, more convenient, and more portable. Packing big things into this small device, the Transcend Micro meets the needs of travel CPAP users, including quiet operation, auto-adjusting pressure, and the flexibility to add on a range of comfort accessories, including an HME for waterless humidification. Planning and packing for your next getaway adventure are even easier with the new Transcend Micro.
Key Features
Compatible with any CPAP Mask
Unique among travel CPAPs, the Transcend Micro is compatible with any CPAP mask. Simply connect your mask to the provided Transcend Micro Airflex 6-foot hose.

Quiet Operation
Featuring unique air-bearing blower technology coupled with built-in sound and vibration dampening, the Transcend Micro delivers a quiet, restful night of sleep, unnoticeable to users and bed partners alike. Attach the Transcend WhisperSoft muffler to the device for extra comfort.

Unplug and Sleep Anywhere with More Power Options
The Transcend Micro comes with an AC (wall) power adapter for when you're at home, at your cabin, or at a hotel. The Transcend Micro can also be used with the Transcend PowerAway™ P8 portable battery as an ideal option for camping, flights, or travels to remote locations off the grid.

Auto Start/Stop Feature
The device is automatically off while the tube or mask is off; auto on when detects breath.

Waterless Humidification
The Transcend Micro AirMist HME waterless humidification is designed to easily add comfort to your sleep therapy. Sold separately.

Adjustable Ramp Technology
The Transcend Micro features ramp technology to help you fall asleep more comfortably by delivering lower pressure when you first turn on the device and go to bed. It then gradually increases pressure over time until you reach your desired level. Plus, it's adjustable, so you can fine-tune your ramp times or turn off the ramp feature altogether to ensure you're getting the restful sleep you deserve.

EZEX Exhalation Pressure Relief
The Transcend Micro is also designed with EZEX Pressure Relief feature to help you breathe easier and more comfortably while you sleep by reducing pressure on exhalation. This is designed to provide additional comfort to the user by reducing the amount of resistance they experience as they exhale. There are four EZEX settings: OFF, 1, 2, or 3. Each setting progressively increases the amount of pressure relief from none to maximum.

Stay Dry, All the Time
The Transcend Micro's convenient drying mode removes excess moisture from your mask and tubing. When you wake up in the morning, simply activate the 30-minute drying cycle to start a steady stream of air moving through the hose and mask. The drying mode will help you to maintain a dry mask for your next use and when it's time to go to bed.
Sleep Data Sharing
Desktop Software:
Download here (Windows only, not compatible with Mac computers).
Mobile App:
Sleep Data Tracking Made Easy Monitor your sleep data and track your therapy progress effortlessly with the Transcend MySleepDash app, available for both iOS and Android devices. Additionally, the Transcend desktop software is available for Windows users, providing a comprehensive solution for managing your sleep therapy.

Using the MySleepDash app, you can easily keep tabs on your sleep patterns for various timeframes, including the last 24 hours, 7 days, 30 days, 90 days, and the entire year. The app allows you to track essential metrics like usage hours, mask leak, AHI/breathing events per hour, and mask removal.

For those who prefer to access their data through their Windows computers, the Transcend desktop software is available. This software enables you to view detailed sleep data, modify comfort and pressure settings, and generate compliance reports effortlessly. To connect your Micro device to the desktop software, simply use a USB-C cable.

*The app is fully functional on Micro devices with firmware version 1.2.0 or greater. The app has limited functionality when used with Micro devices with earlier firmware versions. Limited functionality includes, but is not limited to, no ability to change comfort settings, limited diagnostics sent through 1-Click Troubleshooting, etc.

Note: You do not need the app to operate the Transcend Micro.
Reviewed by Susan L. CSSC
Certified Sleep Science Coach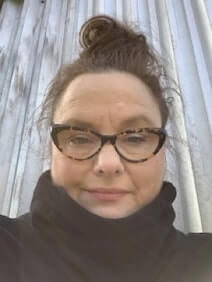 I was thrilled to give this tiny travel CPAP a go! I love the simplicity of this device and the size can't be beaten. Easily fits in a purse or travel bag, I found it easy to use and with the matching battery (available August 2022) this is the whole package. All you need to do is add the slim hose, use any mask of your choice, and start breathing through a mask to start, that's it. We will program your Micro based on your prescription, so it comes to set up and ready to go.

I also really appreciate the drying feature on this device, simply push the Drying button to activate the 30-minute drying cycle to remove moisture to help reduce bacteria growth. I love this feature!

Need humidification, no problem. The Transcend Micro has a waterless humidification kit that uses a simple design to recirculate the moisture in your breath so no need to carry distilled water. The AirMist Kit is sold separately for a month's supply.

Since the Micro is so small, I expected it to be louder than my home machine even though the technical data indicates 27 DBA which is the same as my home device. I did find it louder especially on my inhalation but was not a problem for me. If you are sound-sensitive, you may want to stick a pair of earplugs in your travel case. The Transcend Micro includes a Muffler Kit should you need to use it to help muffle the sound.

Overall, my impression of this little cutie is very positive. I always recommend our clients have a backup device that travels well and this fits that bill!
Machine Weight with Humidifier
N/A
Machine Size Only
3.6" x 3.6" x 2.4"
Machine Size with Humidifier
N/A
Humidification System
Waterless HME (heat moisture exchanger)
Integrated Heated Hose
No
Water Chamber Capacity
N/A
Pressure Range
4-20 cm H2O
Pressure Relief
EZEX 1 to 3
Ramp
Auto, Set Time 0-45 mins
Starting Ramp Pressure
4 cm H2O default
AC Input
100-240V, 50-60Hz
Supports Remote Monitoring
No (Data download and bluetooth only)
Data Download
Yes via USB-C port to Transcend Desktop Software
AHI Display
App, PC software
Altitude Adjustment
Automatic up to 8000 ft
Oxygen Use
Not recommended
Oximetry Compatibility
No
Compatible with All Masks
Yes
Warranty
2 Year Manufacturer
Carrying Case
Yes; available separately
Expected Service Life
5 years
Operating Modes
AutoCPAP, CPAP
Dimensions
3.6 in x 3.6" x 2.4" (9.1 cm x 9.1 cm x 6.1 cm)
Extra Features
Compatible with all standard CPAP masks
Humidification
via HME filter
Maximum Pressure
30 cmH20 (Maximum system shutdown pressure)
Ramp Time
0-45 minutes. + 25% time variance.
Smartphone App
MySleepDash app (iOS/Android)
Transcend Micro CPAP device
Transcend Micro AirFlex™ Custom 6-foot hose (505004)
Transcend WhisperSoft™ Muffler Kit: Muffler, short custom hose (505029)
Transcend Travel Pouch (drawstring bag)
AC Power Adapter
Quick Guide
Transcend Micro Portable CPAP
I needed a portable CPAP machine and chose this one based on size and convenience. It is indeed very lightweight, highly portable, and quite easy to use. It also provides therapy that at least qualitatively is as good as my home unit, a Resmed Autosense 11.

Why do I say qualitatively? Because thus far I am unable to do quantitative analysis. This is partly my fault and partly Somnetics. There are two ways to look at your data. One is with a smartphone app which connects by Bluetooth to the unit. This requires setting up an account with Somnetics and giving permission to upload your data to the cloud. To me these are privacy non-starters and I will not be doing this.

The other way is via a downloadable Windows desktop application. It is Windows only. I don't have a Windows computer so I'm out of luck, and since there is no data card there is no way at present for me to use Oscar or other free, universal software. I consider the difficulties in working with your data to be a severe limitation. The same limitation applies to changing settings (which I feel should be the right of any customer to do, at their own risk).

There is no display screen, which I would not expect on such a small unit.

The other issue is that this is quite noisy compared to the Resmed, and the attachable muffler does little to nothing.

Finally, the recommendations for when to replace parts are purely self-serving and meant to drive sales. Replace the muffler for $29 every month? Really?

This should get a much lower rating based on the limitations I've described, however it is a brilliant piece of engineering and works really well if you can put up with the increased noise and the limitations on analysis. I will rate this four stars and definitely recommend it--- with reservations--- as a great choice for a portable unit.
Micro
Love this little machine! So small and fits in my suitcase easily. You will need a battery though as it does not come with one.
Displaying 1 to 2 (of 2 reviews)
Result Pages: 1
Question
I want to rent the Transcend Micro Travel CPAP and I will need it for a month, but, I don't want to have to pay two months if I cannot get it back to you in the 30 days.
Answer
Shipping is included to and from for the rental cpaps. You will receive a return label when you are ready to return it to us. With the 10 day grace period for the shipping, you just have to activate the return label before the month + 10 days is up to avoid the second month rental payment.
Displaying 1 to 1 (of 1 questions)
Result Pages: 1