SUMMARY
Rear Filter Cover for Noise Reduction
Reducing CPAP Noise is always a plus and this rear filter cover does that quite well. This silencer cap is meant to be used with the Legacy REMstar CPAP machine only.,
Strict Compatibility
For use only on REMstar Plus, REMstar Auto, REMstar Lit REMstar Pro CPAP machines that do not have C-Flex function.
---
Key Features
Noise Reduction - Provides a silent night's sleep
Increased Filtration - Cleaner air during CPAP therapy
Compatability:
Please review the listed devices to make sure you own one of these which will ensure proper fitting of the silencer cap. The REMstar Plus, REMstar Auto, REMstar Lite circa pre-2000 or the more recent REMstar Pro CPAP machine without the exhale pressure relief function known as C-Flex.
---
Philips Respironics Silencer Cap for REMstar First Time Setup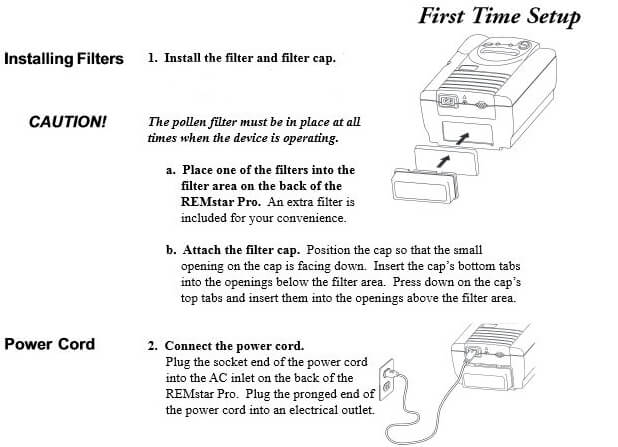 SKU: 1687